FieldState helps you control how, and under which conditions, fields in a form should become available or required.
At its heart FieldState saves you writing lots of code to control UI aspects of fields (hidden, disabled etc.) based on user input in other fields. FieldState handles this via a simple, HTML5 data attributes-based API (with a JavaScript API for deeper usage).
Formore complex evaluations, FieldState supports regular expressions, callbacks, multi-field conditional chaining and various types of event.
FieldState is not a form validator.
Examples 🔗
Example 1 - basic: The dropdown field is required, but the postcode field is required only if UK was selected:
Example 2 - REGEXP: The submit button becomes available only when a password has been chosen that comprises 8-15 alphanumeric characters.
Example 3 - checkboxes: The field becomes available only when two or more checkboxes are checked; otherwise it is hidden.
Example 4 - chained requirements: The passenger 1 field is always required, but the passenger 2 field becomes available only after passenger 1 acquires a value. Similarly, the passenger 3 field becomes available only once the passenger 2 field acquires a value. See Multi-field chaining.
Usage 🔗
Data attributes 🔗
FieldState defines five data attributes, applied to the field whose required/available state is contingent on other field(s):
data-req - an expression stipulating a requirement state for the field.
data-avail - an expression stipulating an availability state for the field
data-unreq-state - the state the field should be in ("hidden" or "disabled") any time it is in an unrequired state
data-unavail-state - the state the field should be in ("hidden" or "disabled") any time it is in an unavailable state
data-and-cntr - If true, the state toggle applies not only to the field and its label but also its parent container element
Expressions 🔗
Requirement/availability is stipulated via expressions. There are five kinds:
Fixed, where a field should be always required or available ("true"), or, conversely, always not required or available ("false") e.g. data-req="true".
Conditional on the value of another field - if:("selector" operator "comparison"). See example 1. Valid operators are ==, !=, > (greater than) and < (less than).
Conditional on the value of another field when subjected to a regular expression - if:("selector" /regex/). See example 2. The pattern can be negated by prefixing it with !, i.e. !/my_pattern/.
Conditional on the checked state(s) of other fields - if:("selector" checked_state). Valid checked state flags are :checked, :all_checked, :any_checked, :none_checked, :3_checked, :3+_checked (N or more) and :3-_checked (N or fewer). See example 3.
Conditional on the value of another field when subjected to a callback function - if("selector" callback:my_callback). Callbacks must first be registered with FieldState via the fs.addCallback() method (see JavaScript API) and will be executed in the context of the element. Callbacks are automatically passed two arguments: a nodeset of the contingent field(s) (i.e. the field(s) matched by the selector) and an array of the fields' current values or, for checkboxes or radios, their checked state (true or false). Your callback should return a boolean denoting the new un/required or un/available state of the affected field.
Expressions matching multiple fields 🔗
Most of the time your fields' available/required states will be contingent on single other fields - at least when checking against string values (rather than checked states, which is a more common use of setting dependencies on multiple fields, as shown in example 3.)
It is possible, however, to set dependencies on multiple fields. The key here is to note that the comparison will be made against the concatenation of those fields' values.
So for example, recall in example 1 we made the postcode field available only once the user had selected "UK" from the countries dropdown. Let's extend it to also require that "house" is selected from a second, "property type" dropdown:
Take a look at how the expression has changed. We now target two fields, not one (#country, #prop_type) and set the comparison as the concatenation of the two values we're after, "UKhouse".
CSS classes 🔗
Any field that uses FieldState has a class that reports its state at any given time - and so does its corresponding label, if it has one. This allows you to track state changes easily in your JavaScript or CSS.
Valid FieldState classes are:
fs-required - the field is currently required
fs-available - the field is currently available but not required
fs-disabled - the field is currently disabled
fs-hidden - the field is currently hidden
Download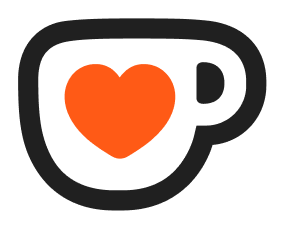 Did I help you? Feel free to be amazing and buy me a coffee on Ko-fi!